Orleans Parish District Attorney Jason Williams emerged from his federal tax fraud trial with less trust in a criminal justice system that he has long seen as deeply flawed. But the experience, he said, also left him with a real-world lesson to impart to the young attorneys in his office: prosecutorial overreach is a dangerous weapon.
A jury acquitted Williams last week of charges he conspired to defraud the IRS with falsified tax returns and failing to file proper forms for large cash payments. The federal case against him crumbled under the weight of an untrustworthy star witness and a lack of evidence linking Williams to the spate of charges lodged by federal prosecutors from the Western District of Louisiana.
In his own office, Williams says he has asked assistant district attorneys to vigorously pursue convictions for violent crimes, but to also ensure they have the evidence needed to secure guilty verdicts. In an interview this week, Williams said he'll use his own trial as an instructional case study.
"We were very clear about the need to not overreach or overcharge," he said. "I don't know that [my trial] will change my beliefs or my policies. But I think it will help me articulate to young lawyers the 'why' of what we do."
He continued, "When I'm talking to young lawyers, I will be able to tell them how it affected me personally. And explain how when you focus on something that's not serious — or a case that should not be prosecuted — you're taking resources away from something that is important."
Williams was vindicated in court. But he's still walking back into a cauldron of criticism as crime has surged across the city and country. By July, the city was on pace to post the nation's highest per capita murder rate.
Residents have become increasingly concerned with public safety and like other progressive prosecutors, Williams' work has faced intense scrutiny. Since a February report showed Williams' administration missed deadlines that allowed arrested individuals to be released from jail, critics have seized on what they perceive to be Williams' focus on the system's past sins rather than its present problems — a connection Williams has decried as tenuous.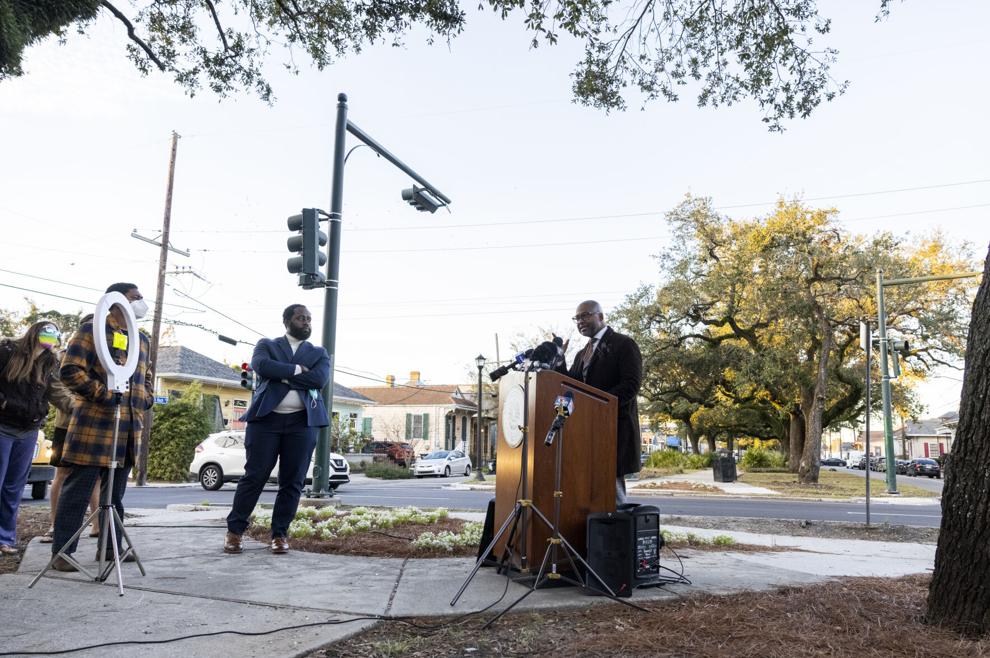 He has returned to prosecuting cases this week, securing a second-degree murder conviction against Damond Scott, who opened fire on a busy neighborhood block and killed a man. To date, Williams' attorneys have tried 40 cases this year, a rapid-fire pace that highlights the office's drive and the need to break through a trial backlog due to the pandemic.
Williams is well aware of detractors' disappointment that he wasn't convicted and removed from office, potentially to be replaced with a more conservative district attorney. He also knows that the jury's acquittal has failed to convince some that he's innocent of the allegations.
The indictment, Williams said, "Was an effort to disparage me, and drag my reputation through the mud.
"And it worked. I'm sure there are some people in this community who believe that wherever there's smoke, there's fire. People don't like politicians or lawyers; I'm both."
'Everyone was changed'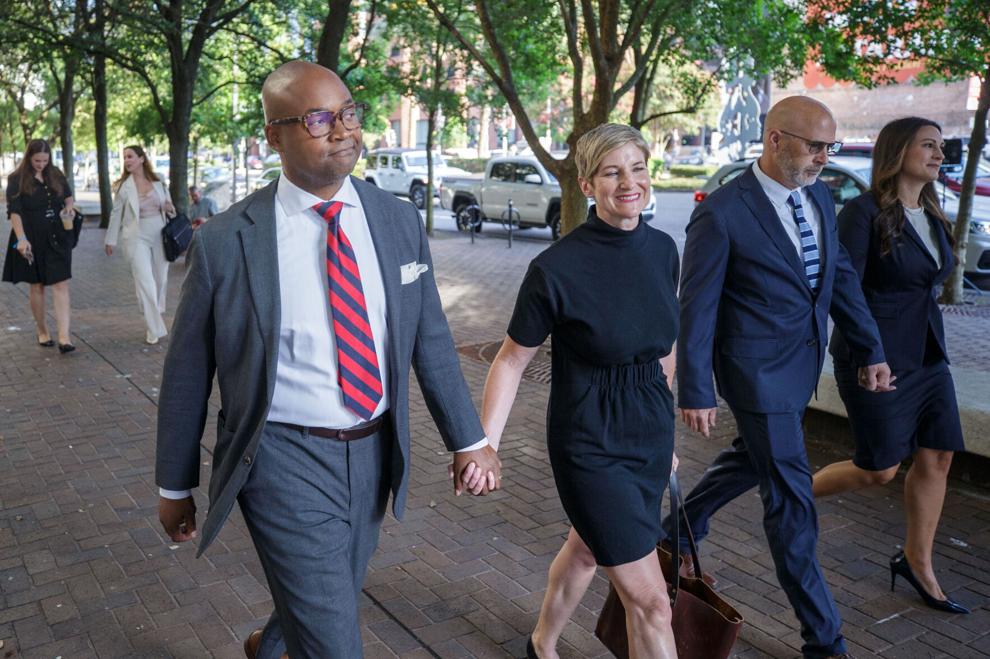 Williams said the case won't change how he'll lead his office, but personally, it has shaken him and his family.
Speaking from the front porch of his Uptown home, Williams and his wife, Liz Marcell Williams, offered details on how a federal indictment and trial throws things into turmoil. They have put their house up for sale after an online death threat and a swell of media attention changed their view on privacy. Banks saw the couple as a risk and closed their accounts, which meant some credit cards were also canceled. Friendships were destroyed.
"Relationships have been ruined," Marcell Williams said. "People who were on the witness stand, testifying for the government, were at our wedding."
"These are people we haven't talked to for two years," she said.
Williams acknowledged that other people have had "far worse" encounters with the criminal justice system. But the ordeal changed him.
"Far worse has been done to far better people than me," he said. "People have gone to jail, and then been exonerated after a number of years. Some people have been executed and then posthumously vindicated. So, I do have perspective. But I also realized that I'm just not okay."
He added, "I hoped and I thought that at the end of it, a burden would be lifted, and everything would go back to exactly what it was before," he said. "But just like COVID affected all of us, everyone was changed. What we go through affects us. And, you know, this too has had a huge impact on us."
The death threat continues to be under investigation. The New Orleans Police Department is leading the probe into the online post, but has released few details about the nature of threat. Williams said authorities have informed him it was posted on an alt-right website, and included a call to action to gather on the steps of the courthouse to hurt him.
The most devastating blow from the trial didn't land on Williams, of course. While Williams was acquitted, the jury found his co-defendant, law associate and friend Nicole Burdett, guilty of four counts of falsifying her own tax returns, in a separate indictment tried at the same time.
"For me to come out of it completely vindicated and for her to come out of it with dings and convictions," Williams said, "is just truly heartbreaking." Burdett in 2019 turned down an offer of immunity from federal prosecutors that would have required her cooperation in the case.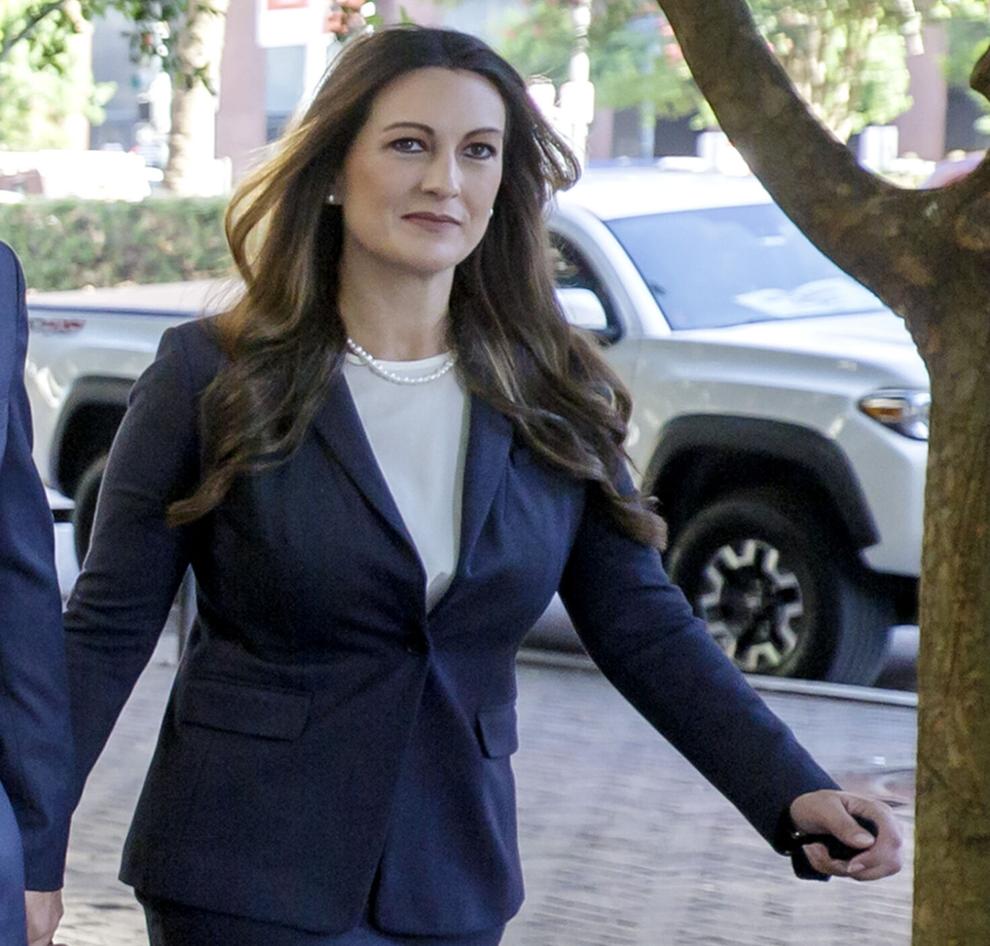 "She was a non-issue in this case, except that prosecutors thought they can bully her — to try to make her life miserable — to make her tell lies to help their case against me," Williams said.
He pledged: "I will be working with all of our lawyers … and there's not a doubt in my mind that she will be vindicated too."
U.S. District Court Judge Lance Africk, who presided over Williams' and Burdett's trial, scheduled her sentencing for Nov. 30.